Upcoming Webinars
Capital Financing 101 for Behavioral Health Agencies
January 28, 1 PM EST
FREE
As Behavioral Health agencies seek to expand and integrate their services to meet the demands of their community, their leadership are often frustrated in terms of how or where to source capital to achieve their goals. Grants are limited at best, banks won't lend enough (if at all), and private fundraising is time consuming, typically resulting in years-long delays in expanding community services.
This presentation will review capital options available for agency leadership, including innovative alternatives to traditional mortgage or construction lending. Perhaps most importantly, it will discuss how to prepare your agency for using third-party financing, review prudent use of leverage, the role of the Board when considering capital sourcing, and options available to expedite the process. Specific topics will include:
Planning and Evaluation
Needs assessment: patient/visit growth assumptions
Service expansion: Models of delivery, staffing optimization
Revenue assumptions: associated revenues
Cost analysis: staffing and other requirements
Financing Options: Pros and Cons
Grants/fundraising
Leverage: prudent usage and tips for sourcing
Non-traditional financing options
Alternative expansion models: phased expansion, alternative delivery systems
PRESENTERS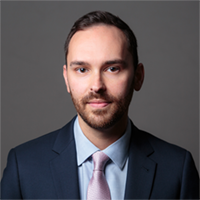 ---
Ending the HIV Epidemic: A Focus on HIV Testing
February 11, 1 PM EST
FREE
Please join PCDC's HIP team for a free webinar on the critical importance of HIV testing. Designed for multi-disciplinary professionals providing HIV testing in clinical settings, participants will:
Understand the importance of HIV testing in the Ending the HIV Epidemic (EHE): A Plan for America initiative
Review the CDC's guidelines for HIV testing in clinical settings
Recognize the biomarkers of HIV and the relationship to HIV testing results
Cover currently available HIV tests, including what to use and when
Summarize concepts using a case-based approach
This one-hour, interactive webinar will include educational information on HIV testing guidelines, testing technologies using a case-based approach, and interactive polls. The webinar presenters will remain online for an additional half hour to answer audience questions and help participants identify potential capacity building needs.
PRESENTER
---
Billing & Coding for HIV Care
February 18, 2-3:30 PM EST
FREE
Is your ASO or CBO experiencing challenges billing and coding for the services it provides? Is your organization forgoing additional revenue by missing opportunities for reimbursement? Successful billing and coding are lynchpin factors in the long-term viability of ASOs and CBOs across the country.
This free webinar will provide key information on team roles and responsibilities, as well as concrete strategies for billing and coding for HIV care. There will be a special focus on billing for ASO/CBO-specific services such as:
Outreach/prevention services
Evaluation and management
Transition of care/chronic care management
HIV and STD screening
HIV diagnoses and care
Reimbursement for PrEP
Join us to learn how your organization can improve its long-term sustainability by maximizing billing and reimbursement opportunities.
This webinar is intended for Ryan White and other HIV care, treatment, and prevention service providers.
PRESENTERS