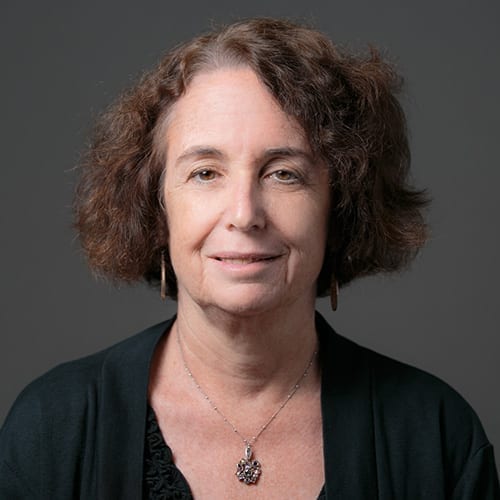 On the frontline of PCDC's HIV prevention work is Judy Lipshutz, MSW, RN, a Senior Project Manager with the High Impact Prevention (HIP) in Health Care team. Lipshutz is responsible for providing training and technical assistance to health care organizations across the country.
Before joining PCDC in 2017, she was a prominent leader in developing and implementing reproductive health programs, most recently at the Heilbrunn Department of Population and Family Health at Columbia University.
In a recent conversation, Lipshutz reflected on the state of HIV prevention work and the trajectory of her career.
______________________________________________________________________________________________________
PCDC: What's the biggest challenge in HIV prevention work today? And an area for optimism?
Lipshutz: Last December 1 was the 30th anniversary of World AIDS Day and I can clearly remember the first one in 1988! In those earlier days, people were dying of this mysterious disease that first emerged in the gay community. There was so much fear and stigma surrounding HIV and very little was known about how to treat or prevent it.
There have been some painful struggles and many incredible breakthroughs since that time. HIV has become a manageable chronic condition for many individuals. There are safe and effective medications available that allow people with HIV to lead healthy and productive lives. There are also medications that can significantly reduce the risk of transmitting HIV to sexual partners. It's all very exciting.
It's now possible to imagine that we can end this epidemic because we have the tools to do it. The challenges to imagining a world without HIV are the significant disparities in access to HIV treatment and prevention based on race, gender, gender identity, sexual orientation, socioeconomic status, and even geography.
It's imperative to look at ways to reach individuals who are not involved in care and reflect on the changes that can be made to expand access in our health care spaces. This work involves collaborations and partnerships that address the barriers, such as training for all members of the health care team, insurance access, resource allocation, and a commitment to cultural responsiveness.
For more than 20 years you created innovative programs in reproductive health. How and why did you transition to HIV prevention work?
I have spent most of my career working as direct services provider, manager, administrator, and trainer in the reproductive healthcare arena. I was fortunate to have seen a great deal of positive change over time, especially pertaining to the expansion of contraceptive options available to women and adolescents.
One part of this journey was identifying integrative approaches to reproductive care, including the integration of STI/HIV prevention into sexual health and primary care.
This integration has driven my work because pregnancy and STI/HIV prevention are interconnected with a shared goal of empowering individuals to be sexually healthy and understand their choices.
I remember when I learned about the power and potential of PrEP to prevent HIV transmission. It was a pivotal moment for me as a reproductive health professional, mentor and trainer. I realized that HIV testing and PrEP education and services need to become a routine part of sexual health care. Thus, focusing on advances in HIV prevention was really a natural extension of my work in reproductive health, rather than a transition. This led me to PCDC and the work with the HIP in Healthcare team.
How does your professional training as a registered nurse inform your work at PCDC? 
It informs my work in some fundamental ways. Because I have spent a great deal of my career in health care settings both as a provider and a manager, I had the opportunity to see firsthand both the patient experience and the operational challenges in trying to provide excellent care without enough resources.
I gained important experience working with diverse populations and learned to listen to patients about what works best for them. I also learned patience and compassion for the needs of patients beyond the clinic walls, and how culture, race, socioeconomic status, and the environment impact health.
Finally, I developed a love for science, anatomy, and medicine — and the need to be open to change, new ideas, and new research. Several times I have had to adjust to the reality that the strategies I believed in, and practiced every day, became less relevant or even archaic as new research emerged.
I love to follow the clinical and behavioral research to keep learning, collaborating, and brainstorming with other health care professionals, and to be better equipped to provide relevant training.